Some of you might be looking for Linux, Drupal or Liferay managed hosting, which Proteon has been specialized in since 1995. But, we are no longer living in the 90s and we thought that it was time for a new approach to hosting. Conceived by Google and perfected by Red Hat, Proteon presents its new and enhanced Container Platform based on Kubernetes and OpenShift. Please do take a look around and see what our new solution can do for you. Feel free to contact us to learn about the advantages of the new era of hosting.

Drupal hosting
Drupal is often used to develop large web applications. This requires a special hosting setup that is aimed to support large numbers of visitors and traffic. Proteon customizes the application hosting to ensure high performance, high availability and zero downtime. With over 20 years of experience managing large Drupal infrastructures, we know exactly what your Drupal site needs to perform optimally.
And we have also learned what you need in order to focus on your application development. We monitor your application 24/7 and intervene if the performance of your portal goes down. With our 24/7 support desk, you can work on what you do best while we take care of the rest.
Liferay hosting
Gartner recently named Liferay DXP a 'Leader' in Digital Experience Platforms. With Liferay, you can build highly customized experiences that incorporate external business applications. By letting Proteon host your Liferay applications, you can focus on innovation while being sure that your infrastructure and deployments are taken care off.
Our sister company Firelay takes hosting to the next level with managed Liferay hosting. We set up your Liferay portal within the requirements of your IT strategy. Monitoring, preventive maintenance and security updates are all taken care of by our hosting experts while you can focus on developing your applications.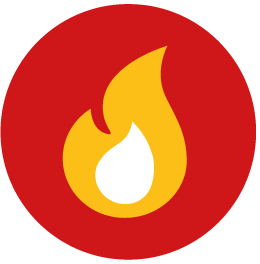 Firelay is a sister company of Proteon and specialized in Liferay hosting. They are a certified Liferay Hosting partner and experts on optimizing Liferay portals.
Our team
The members of our team all have their own specialism. And when we combine all of our knowledge, we believe that we can change the current technology landscape for the good. Using Open Source software is in our DNA because we love to work together with a community of like-minded people. We believe that the best results come from cooperation. We strive to never stop learning and regularly send our developers to training camp to learn about new technologies that might improve our services. But, we also attend community events and conferences because we think that it is important to be visible and approachable. For our customers and the community.
Partners
At Proteon we are always looking for interesting ways to collaborate with other Open-Source and SaaS enthusiasts. Currently, we work together with integrators and solution providers to provide the best OpenShift hosting for their solutions. Our partners can focus on providing their customers with the best service as possible while we provide 24×7 SLA, ISO27001 certified processes, discount opportunities, and more. Interested in finding out more about a potential partnership and the benefits for your business? Contact us. 
Certificates and Memberships