7 Steps to Continuous Delivery: a beginner's guide
A beginner's guide to continuous delivery
Summary
Continuous delivery (CD) promises faster, more efficient, and a more reliable delivery process. Hence, it is one of the most mentioned terms on the subject of DevOps. High performing organizations already switched over to a continuous delivery model allowing them to integrate customer feedback quick as thought. The results are increased customer satisfaction and a higher market share. Music to the ears of every business owner. 
Although you might like the idea, it can be a hassle to get started or where to go after taking the first steps. Obstacles like outdated technology or unwilling employees can be responsible for unsuccessful implementations. In another case, maybe you tried it already without getting the expected results. 
To help you on your path to continuous delivery, we identified 7 steps that are essential when employing a continuous delivery model. Our experiences with CD reveal a range of key practices that are essential to success. This guide is a summary of our experiences with real-life examples that help you get started, but also give you some insight on what to do next.
Download this guide to learn

Applying continuous delivery in your own organization
Avoid common pitfalls we've encountered
Continuous delivery experiences from a DevOps consultant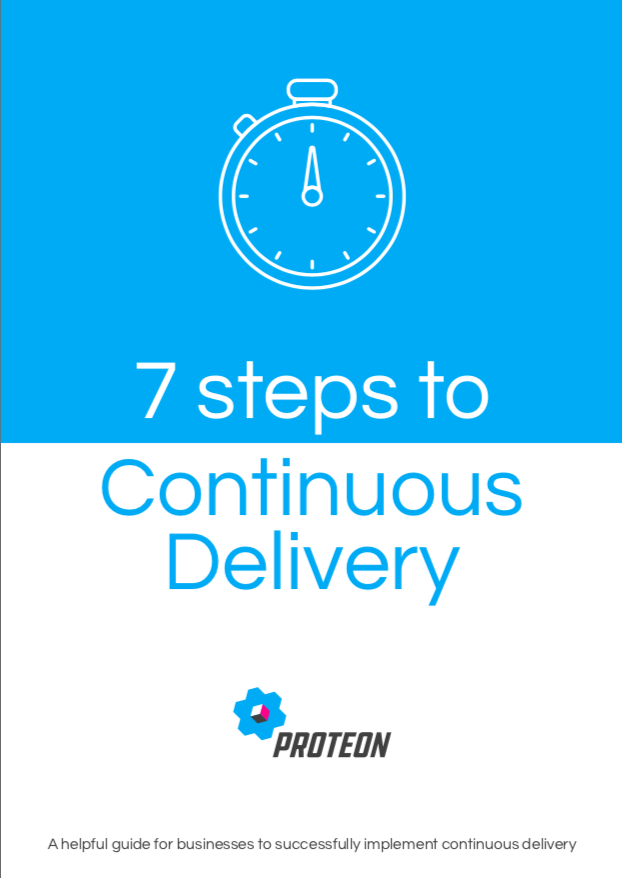 Is your delivery pipeline performing optimally?
Have a look at what we can do for you.
See continuous delivery in action with OKD
All-in Kubernetes platform with CI/CD integration.